Tall and beautiful, Rachel Collins is a creative force to be reckoned with. She pulled her weight in the production of the almost 56,000 sleep masks we manufactured last year for one wholesale account (56,000! It's still hard to believe!) And, while I worked all day in shorts and a t-shirt and then switched it up for sweats and a t-shirt, she came to work in glam. It was like working with a sewing fairy, all sparkle and magic!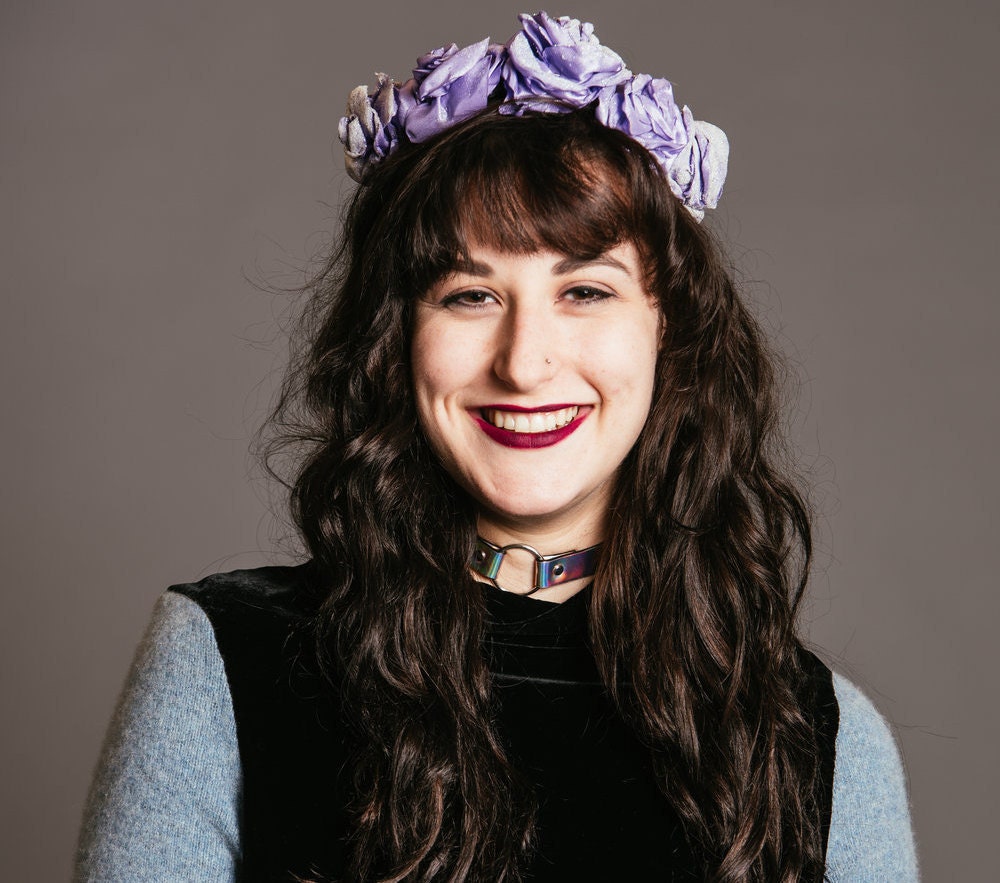 The magic was in her unflappable approach to the mountains of work that faced us each morning. Always cheerful, she would sit and sew for hours giggling to her favorite podcast and hours later still have enough energy to help package and clean up. If I could have paid her in gold I would have, instead I paid her what I could afford and added some perks like lunch or dinner, the occasional Starbucks, a cupcake or two and more than a few glasses of wine. It was all worth it!   
 Later in the year, she took on some design projects that we will be proudly adding to the SublimeBirdy collection through 2019. Some are already online, like these amazing cowl scarfs and hand warmers. Oh, and another one of her talents? Knowing other talented people! 
On a cold January day, Rachel pulled together a team of people to do a lifestyle shoot for the new neck and hand warmers. She scheduled, managed, and styled two gorgeous models Amiah and Savannah, a cool photographer and talented hair and make-up artist Courtney Christine Tower for the day. The photos came out gorgeous and definitely adds some "Collin's Sparkle" to SublimeBirdy's listings, I couldn't be more appreciative! 
So now in 2019, the fairy has floated off to add some magic to her own endeavors, I can only imagine the success she will create for herself. Want to take a look at her creations? You can read more about her story and check out her amazing designs at RachelDesignCollins.com or visit her at her Etsy shop.